Homeopathy works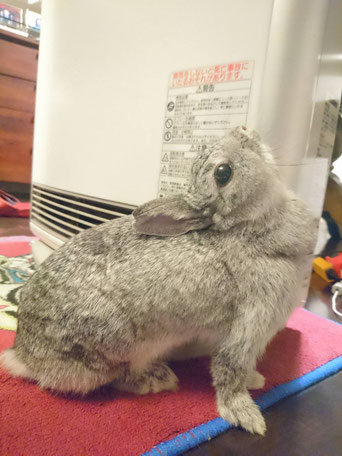 Recently my friend and neighbour consulted me about her dying pet rabbit. The vet diagnosed Mamma carcinoma with metastasis to uterus and lung and thought that her beloved pet may die by the end of the year.
The suffering rabbit had trouble breathing. Already for a while it seemed that her nose was blocked. Sometimes she hardly could breathe especially eating got more and more difficult. But one day she even had to bend her head backwards and she seemed to fall to her right side. This was the time when she consulted me.
In our books I found one symptom: "breathing difficult with the need to bend the head backwards" with only one remedy. The rabbit got that remedy and almost in an instant the breathing got better and the head was back to normal.
Of course we all knew that there will be no healing at that age and stage of cancer yet we were happy to see and hear that she suffered less!